Box Cabinets:
These are cabinets that are pre-made in specific door style and color options and stocked in 3″ width increments. We can do most jobs using these standard sized cabinets and you would never know the difference between true custom built cabinets. In fact, the quality is really incredible for the price of the cabinets.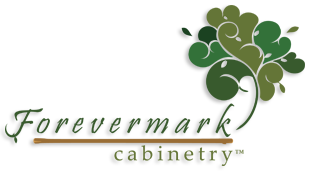 ---

---
Custom Cabinetry:
Custom cabinets available in any paint or stain. Also allow for custom sizes.
---
For higher end kitchens and bathrooms or for greater flexibility in design and finish, we offer Bridgewood Cabinetry's semi-custom/custom cabinets.

High quality wood cabinets in a variety of standard painted and stained door styles with the option to do custom finishes, as well. Orders take 5 to 7 weeks from order to receipt to us.

Modern, flat panel style cabinets from Bridgewood
---
---
We can also custom build smaller jobs in house. This is useful when timelines require something much quicker than is possible with Bridgewood.
---
Hardware